Regular price
Sale price
$80.00
Unit price
per
Sale
Sold out
PILLBOX TEDY is an eye-catching hat made with 100% rabbit fur. The unique design features a round, compact shape with a flat top and a slightly curved edge. The hat is hand-painted with a bold leopard print pattern, with brown and black spots against a cream-colored background. This stylish and unique hat is sure to make a statement, while providing a high-quality material and a one-size fits all.
Size Chart
Cleaning & Care
Share Me
View full details
Size Chart
Hat Care
Here are some tips on how to care for your hat:
Handling:
Always handle your hat with clean, dry hands to prevent dirt, oils, and moisture from transferring onto the hat's surface. Avoid touching the brim or crown excessively, as this can lead to deformities or discoloration over time.
Storage: Store your hat in a cool, dry place away from direct sunlight or heat sources.Use a hat rack or a hatbox to protect the hat's shape and prevent it from becoming crushed or misshapen.
Cleaning:
Regularly clean your hat to remove dirt, dust, and sweat that can accumulate on the hat's surface. Use a soft-bristled brush or lint roller to remove debris gently. If your hat is made of wool or felt, use a damp cloth to spot clean the affected area, and let it dry naturally. Avoid using water on leather hats and always follow the manufacturer's instructions for cleaning and care.
Weatherproofing:
Protect your hat from rain, snow, and other elements by using a waterproofing spray designed specifically for hats. This will help prevent water damage and keep your hat looking its best.
By following these simple care tips, you can keep your hat looking great and ensure that it lasts for years to come. Remember, investing in quality care for your hat is worth it to maintain its unique style and value.
Summer care:
For the straw hats we advise using a spray bottle with water and squeezed oranges to spritz the hats bimonthly for added longevity.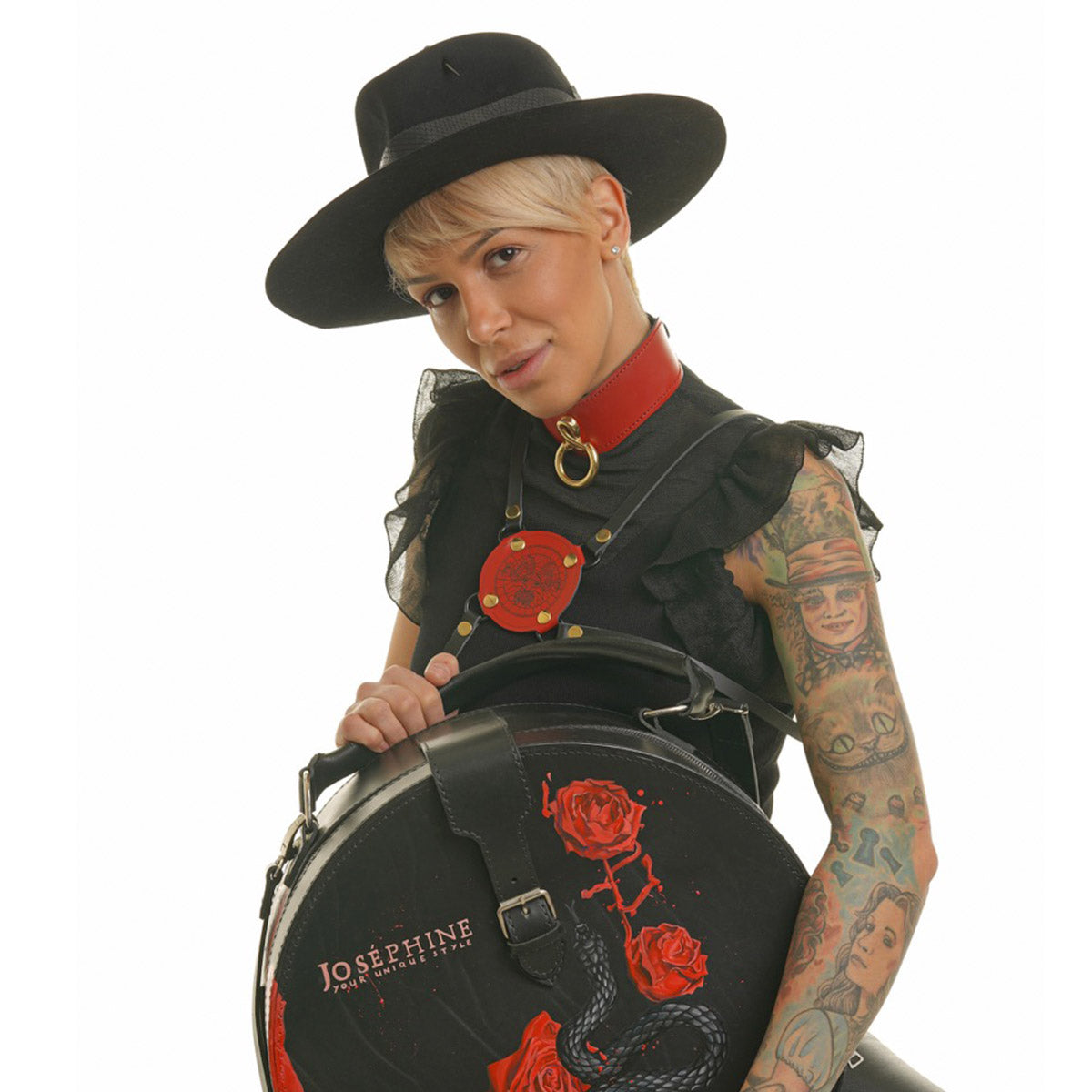 NEVER JUST A HAT
We've always made this art different, just like you are!